This guide shows you how to install and activate themes on your WordPress website.
Steps to Install WordPress Theme
1. Access WordPress Admin
In your WordPress admin, you may access the install theme feature.
Your site's admin page is the first place you should go when looking to install a new theme for WordPress. Navigate to Appearance and then Themes after you've gotten there.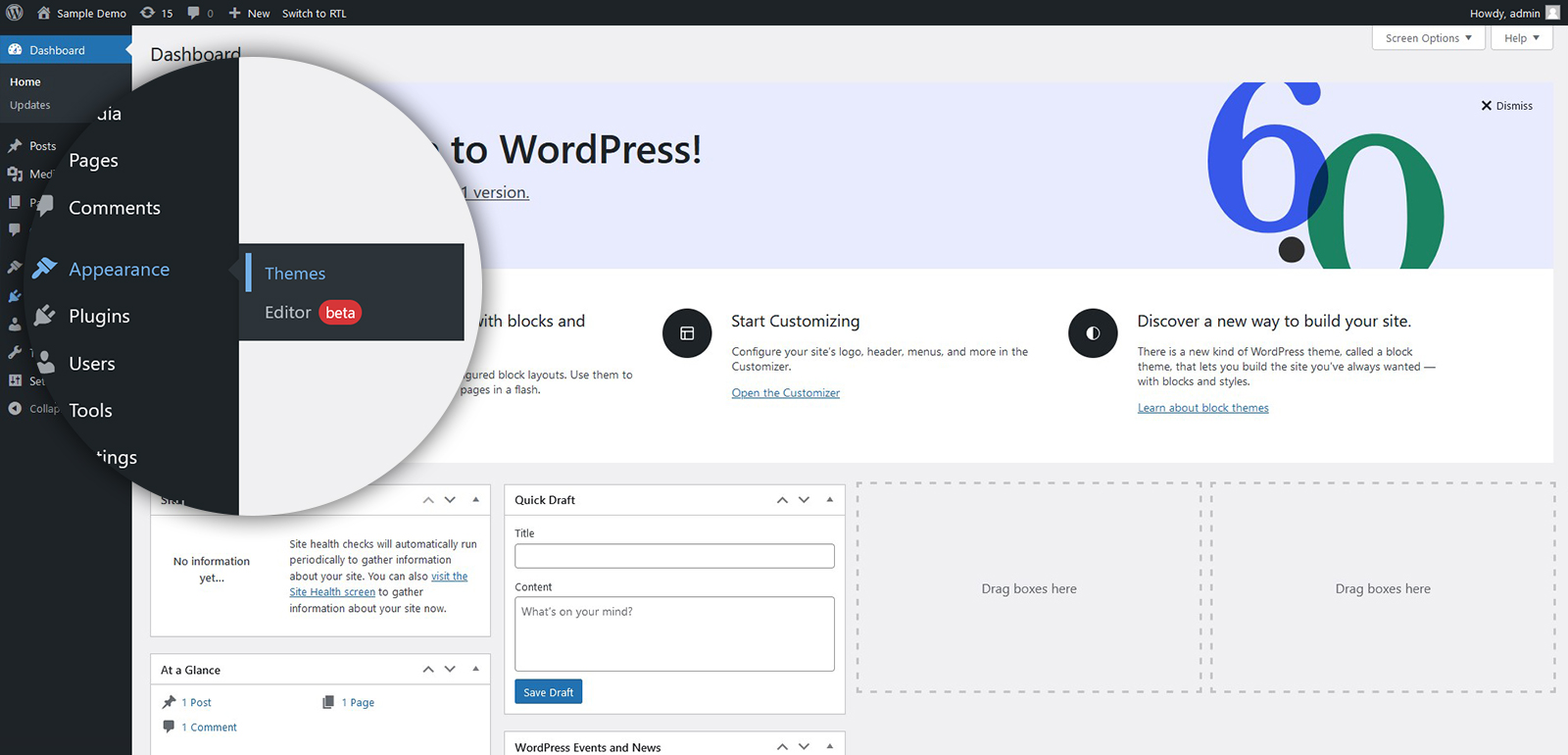 All of the themes that are currently installed in your application can be found here. Add another by selecting the Add New button.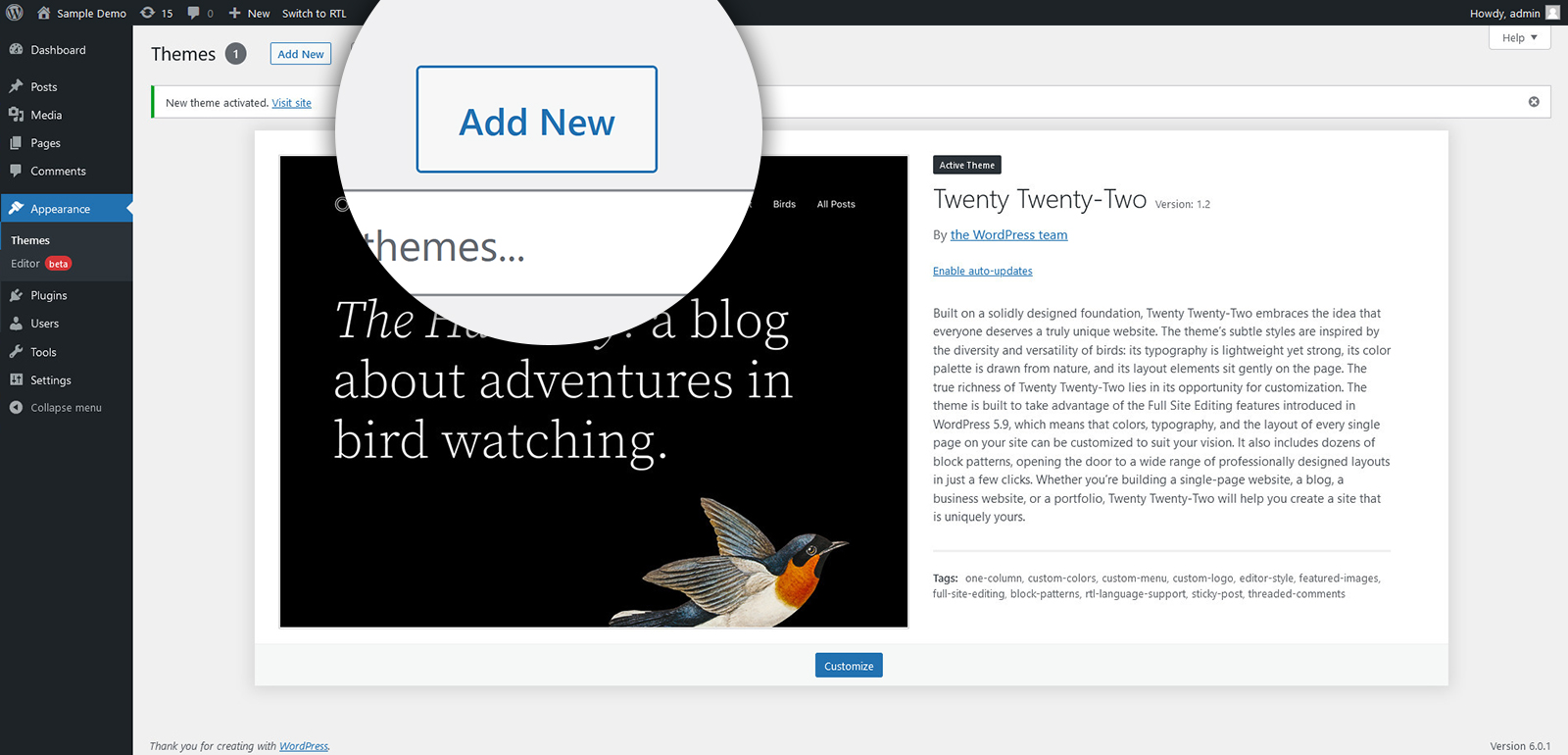 There are two options for adding a new theme on the page that follows. You have the option of either using the search area, which will bring up results from the theme directory on WordPress.org or uploading a theme from the hard drive on your local computer.
2. Select & Install A Theme From WordPress.org
2.1 Conduct a search to find a Theme
Themes that are included in the official themes directory are the simplest to add to your WordPress website. This enables you to do a theme search from the site admin page itself. Every theme in the official directory must include Tags that define its functionality, allowing you to find the proper theme quickly.
You may conduct searches for a theme if you know its name.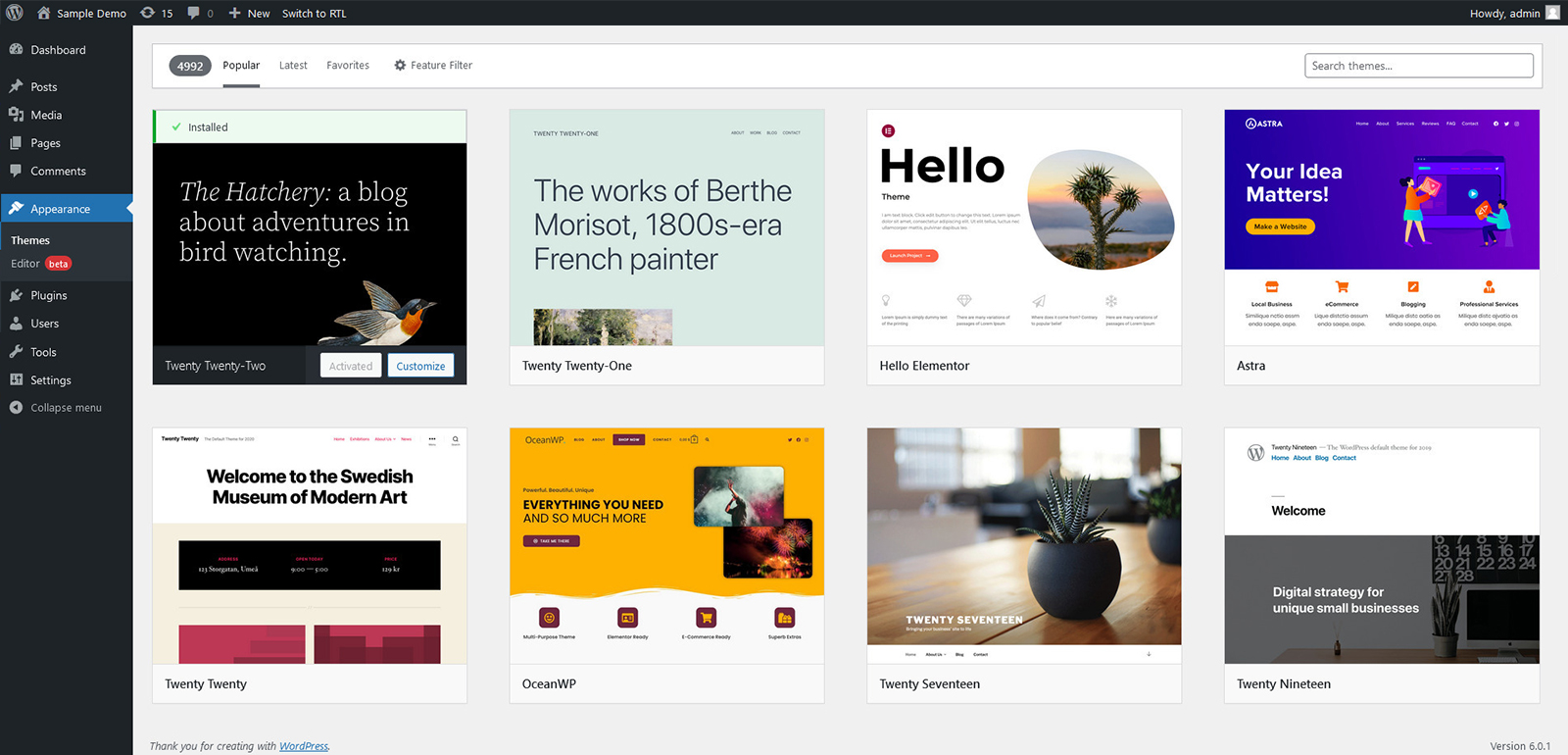 It's not always the case that you are aware of the tags for the desired theme, though. You may make use of the Feature Filter because of this. For instance, you may look for a Two Columns theme with a Featured Image Header. After checking those tags, click Apply Filters.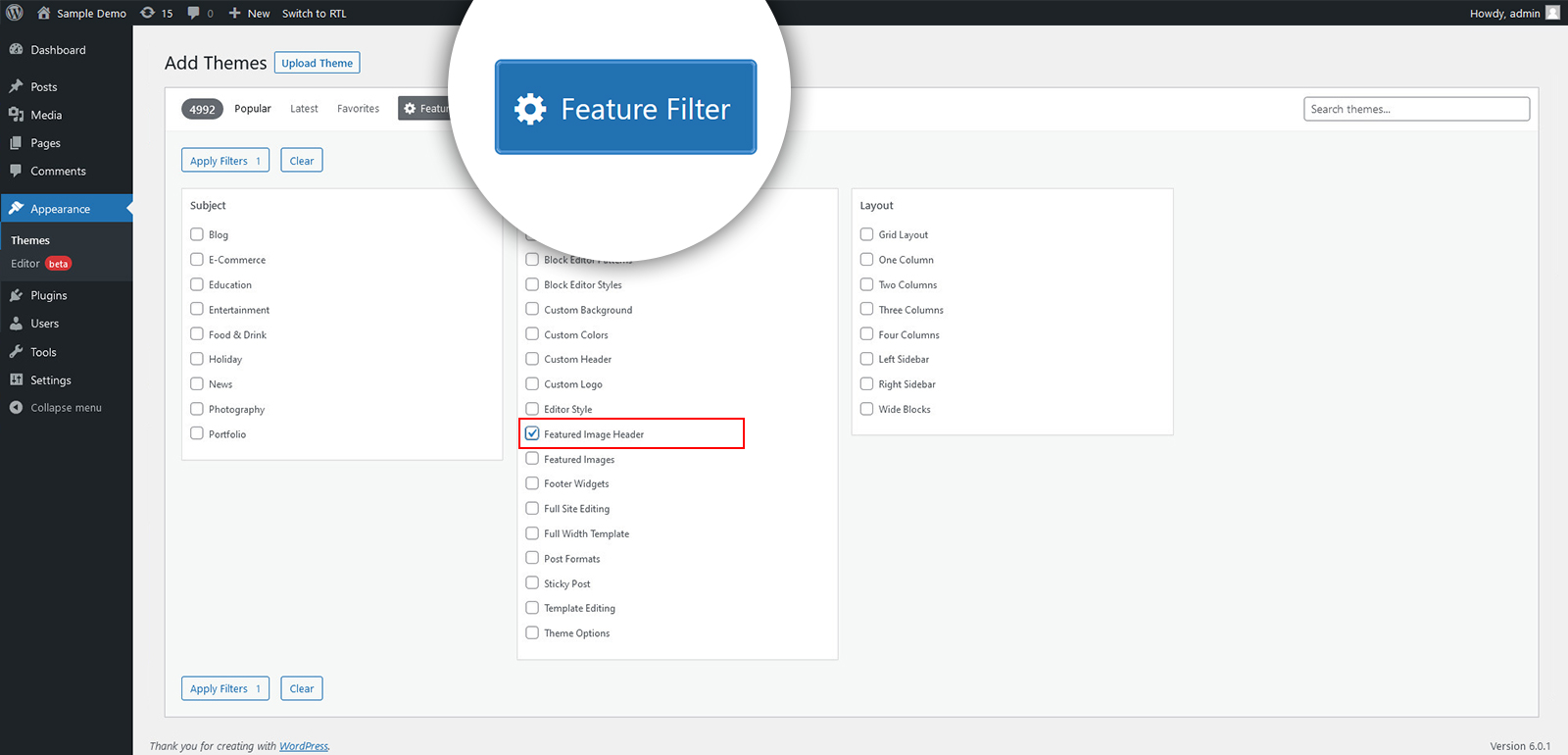 All of the themes that match your search will now be shown to you. A preview of the theme or an installation option will appear when you hover over any of them. Select the theme you wish to use for your website and then click the blue Install button.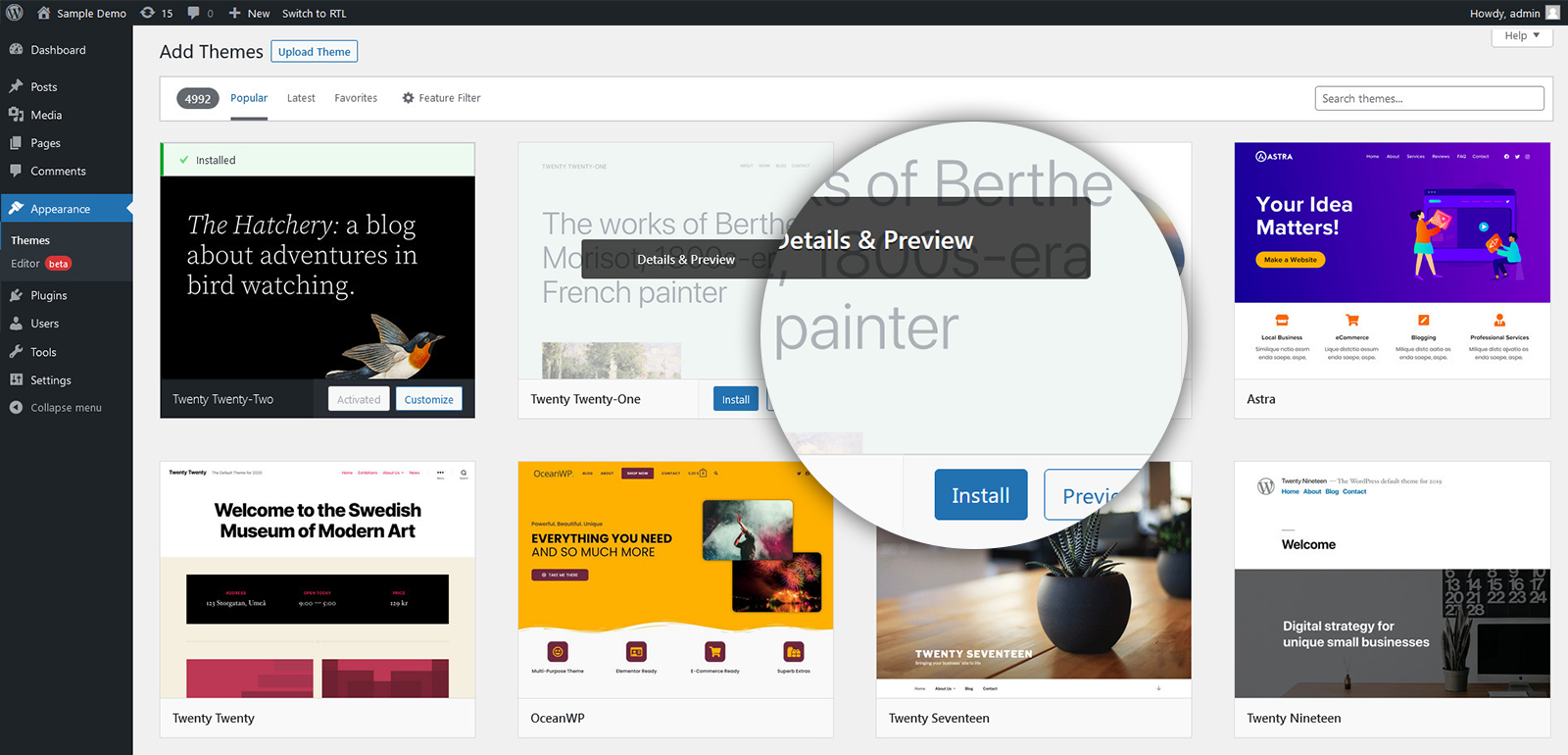 2.2 Download & Activate the Theme
The theme will be downloaded and installed by your WordPress application. To make the theme active, click Activate on that same page.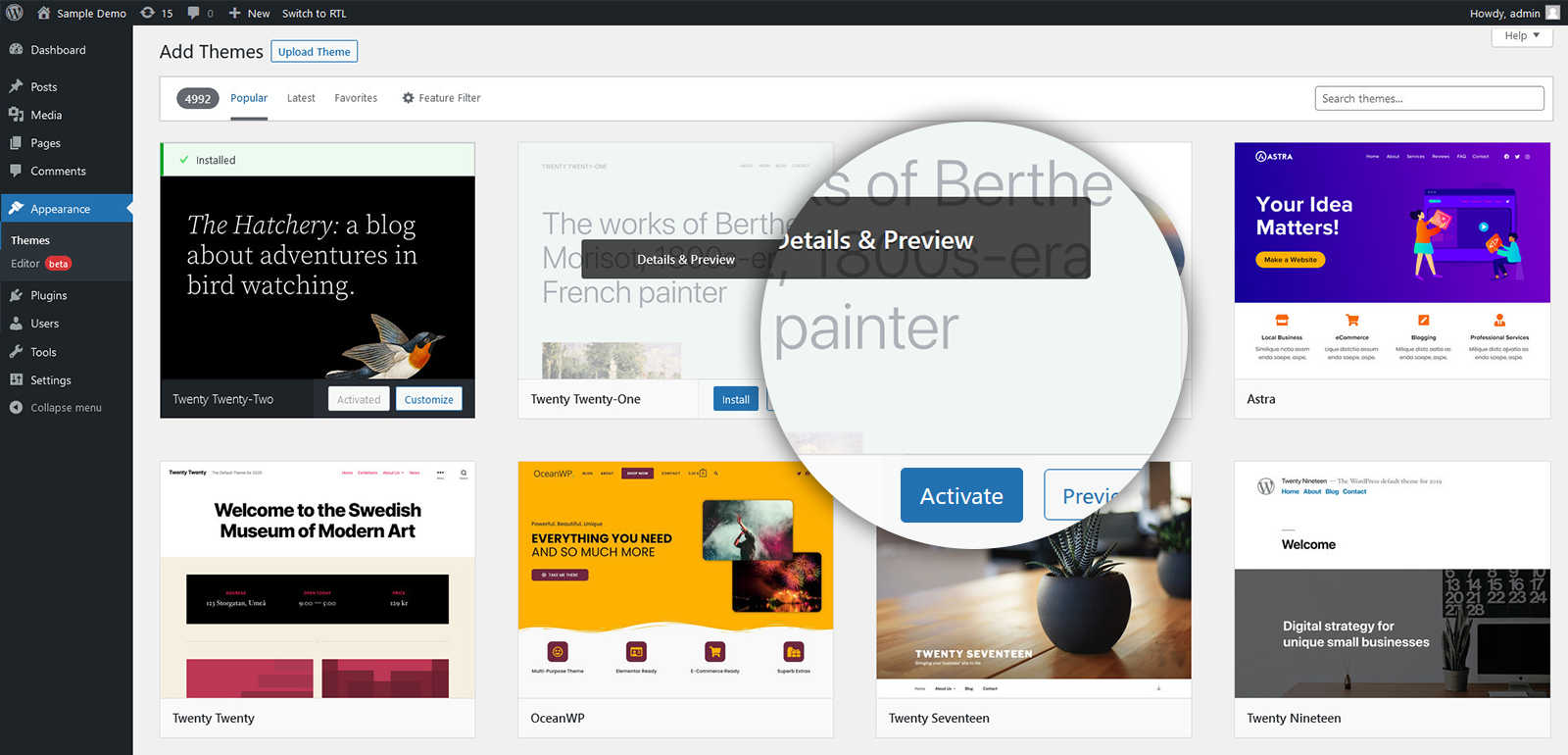 That's all. You can now visit your site's main page to view its new appearance.
3. Install WordPress Themes That Are Not In The Directory.
3.1 Upload a theme that you have downloaded
Themes that are not included in the WordPress.org directory can be uploaded using the Themes > Add New option in WordPress. Simply click on the Upload Theme button located at the top of the page to get started.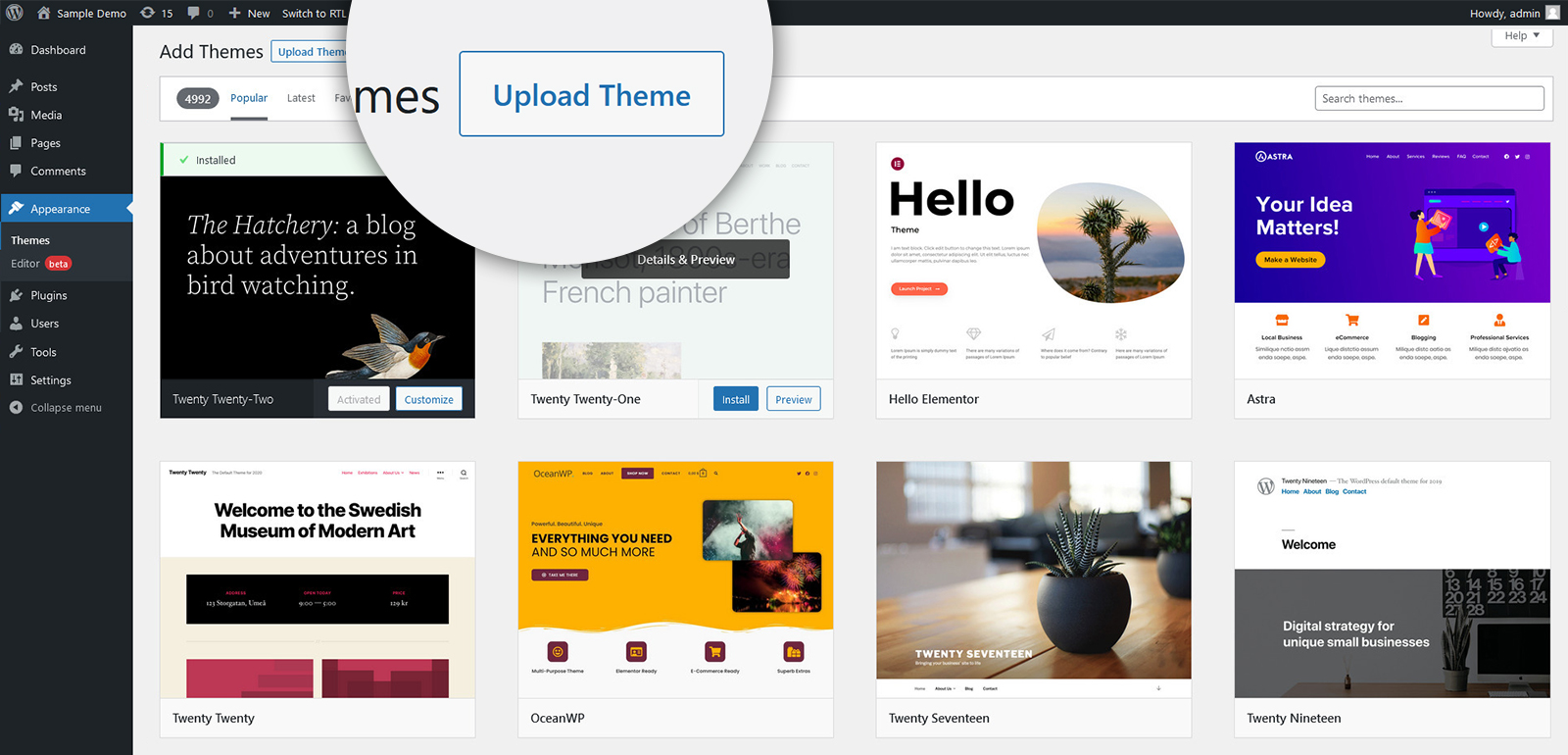 Choose your theme's package from your computer, then click Install Now.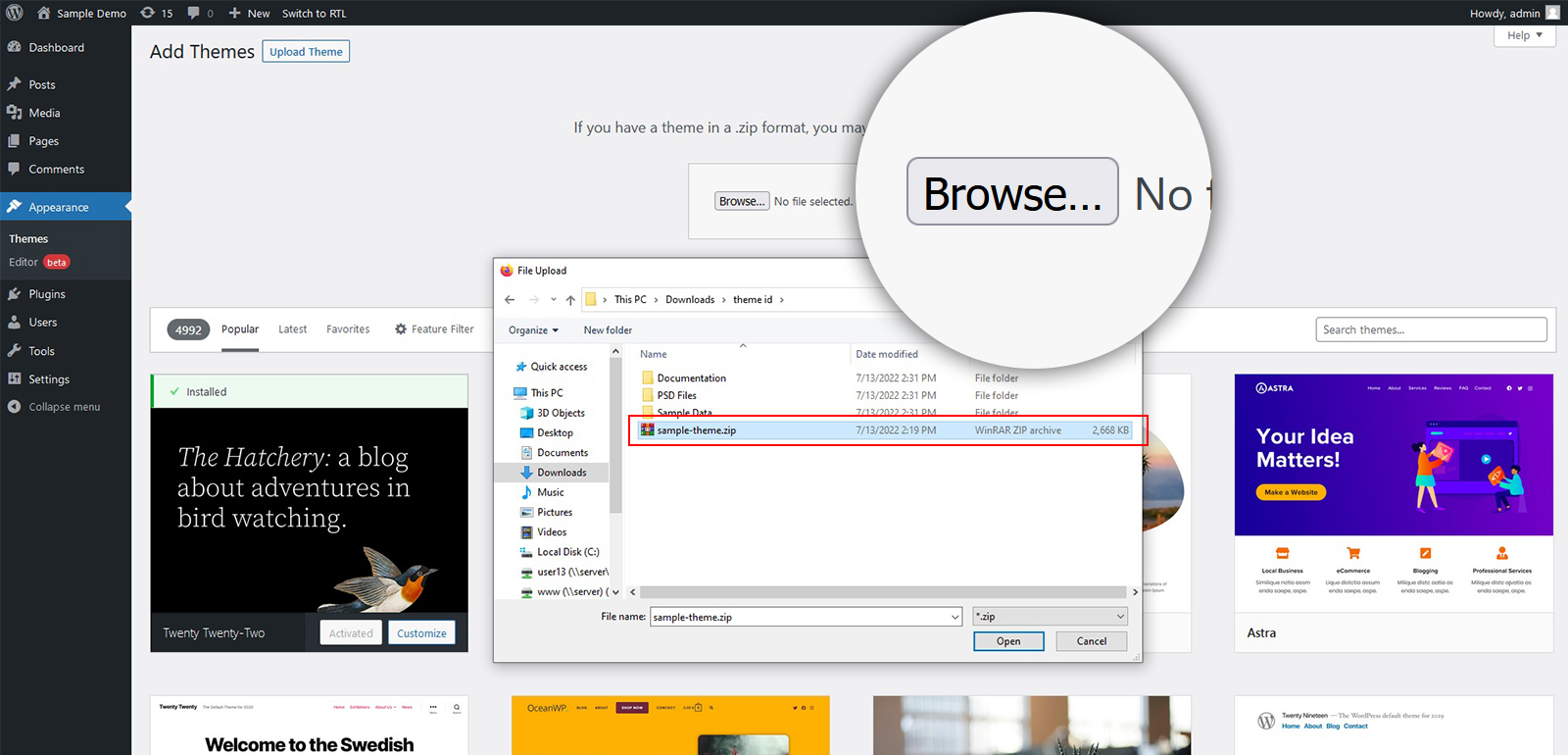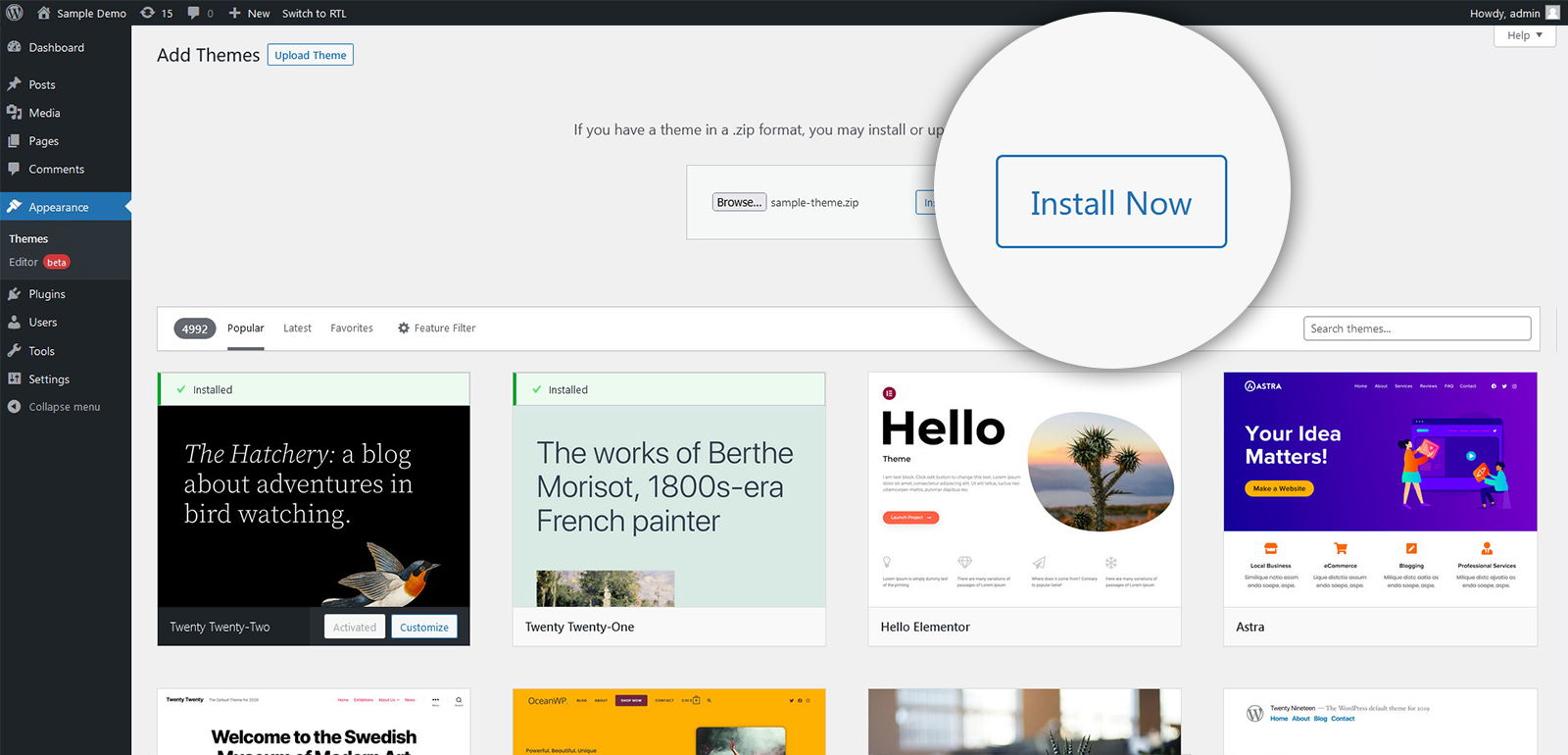 3.2 Just Activate It
It just takes a few seconds for WordPress to upload and extract the theme archive for your convenience. When the notification pops up, just click the Activate link beneath it to activate the theme on your site!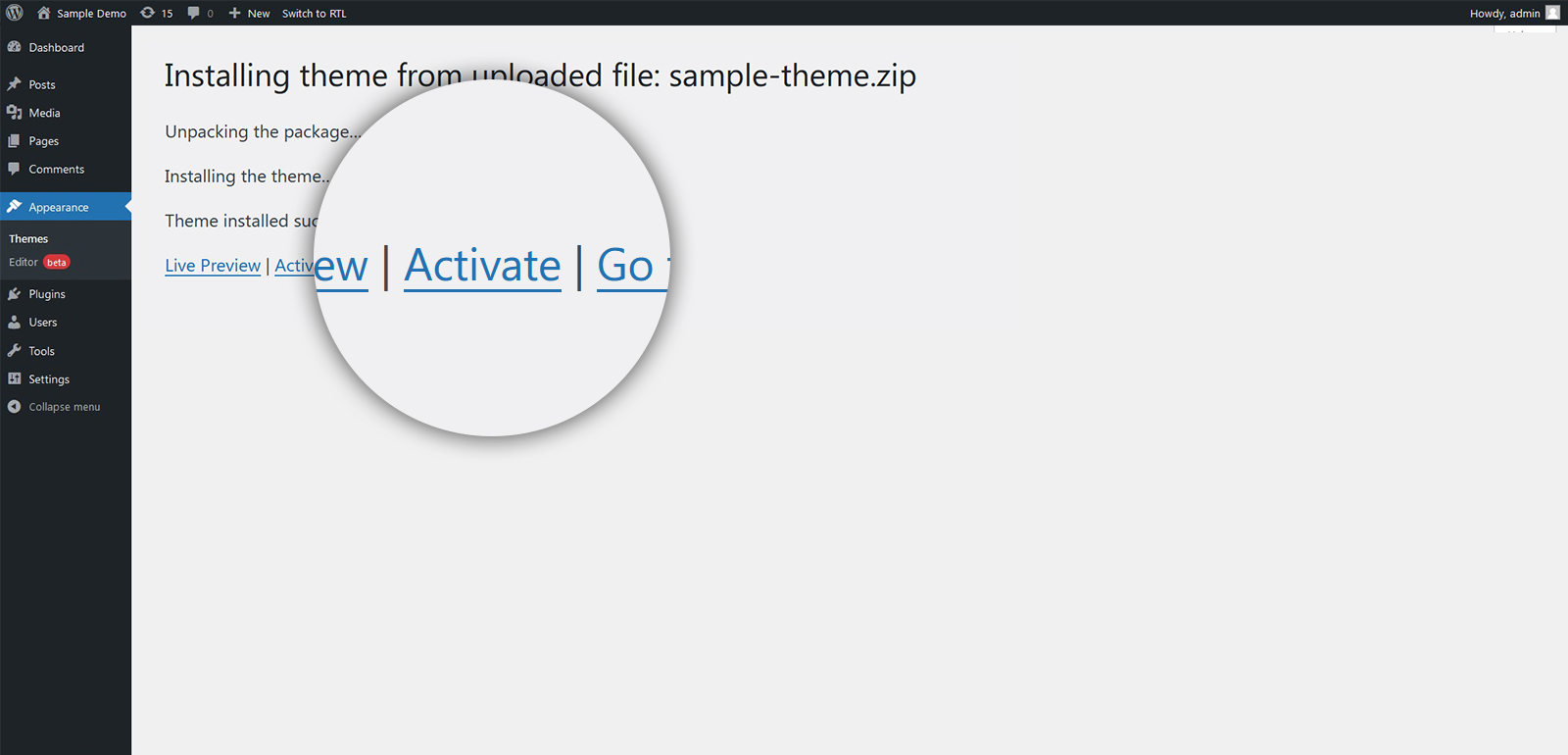 There you go! Now that the theme has been enabled, you may visit the front end of your website and view it.