This guide shows you how to install and activate plugins on your WordPress website.
Steps to Install WordPress Plugin
Using the plugin search option is the most efficient way to install a WordPress plugin. The only disadvantage of this option is that plugins must be available for free in the WordPress plugin directory.
1. Access The Plugin functionality In WordPress Admin
To begin, go into your WordPress dashboard at http://your-domain.com/wp-admin/ and choose "Plugins" from the left-hand menu:
2. Navigate to "Plugins" under the WordPress dashboard.
The first step is to find and click the Plugins > Add New page inside your WordPress admin area.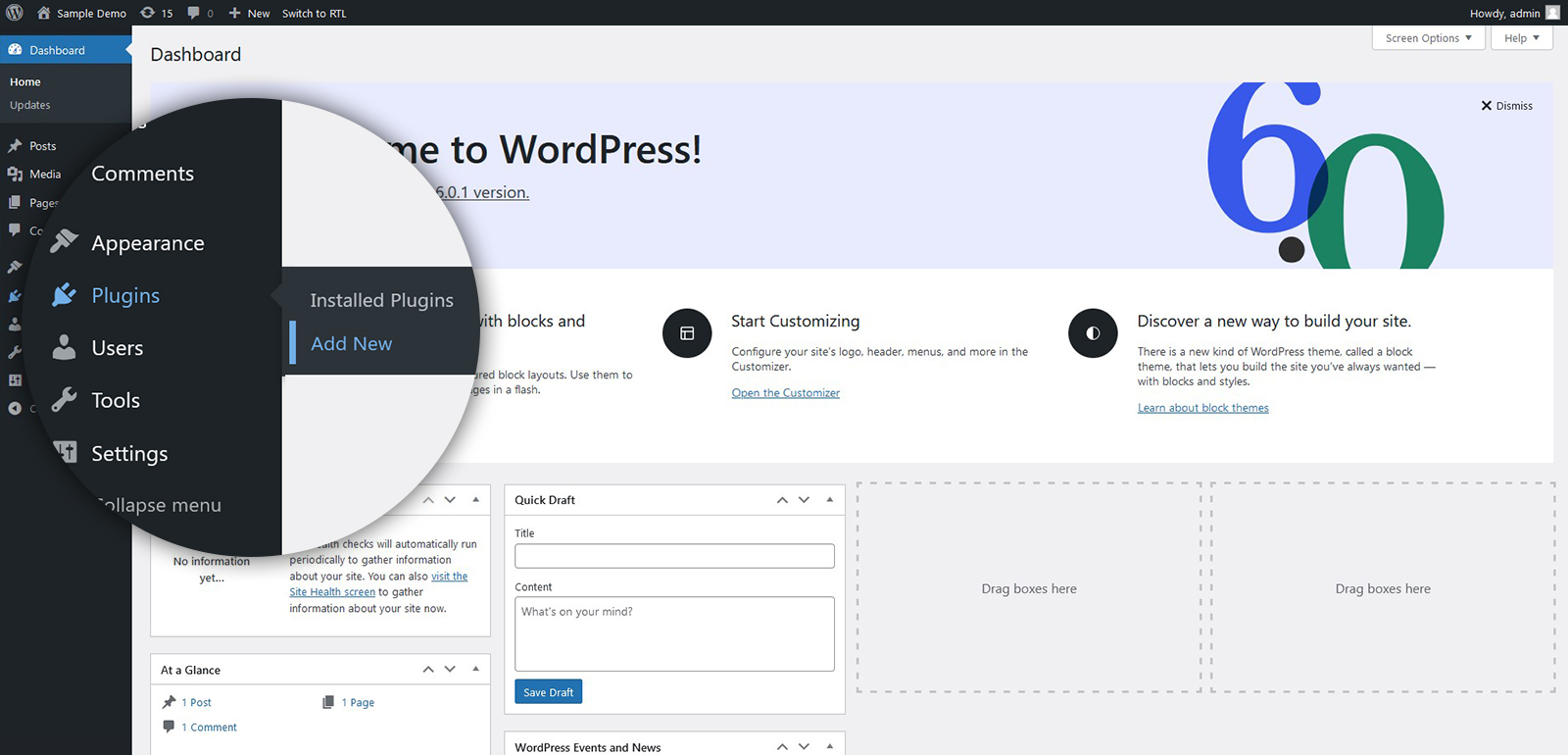 3. Make a search for your plugin.
The next window will show the featured/recommended plugins that you can install.
Also, you will see the convenient search bar in the upper right corner, which we are going to utilize to install plugins.
Now, the best part is that you don't even need to provide the plugin's whole name. Just type the partial name and press "Enter".

4. Install your preferred plugin
After finding the plugin you want, all you have to do is click on the "Install Now" button to have it installed. WordPress will then get and install the plugin on your website. It operates similarly to installing a new app on a mobile device.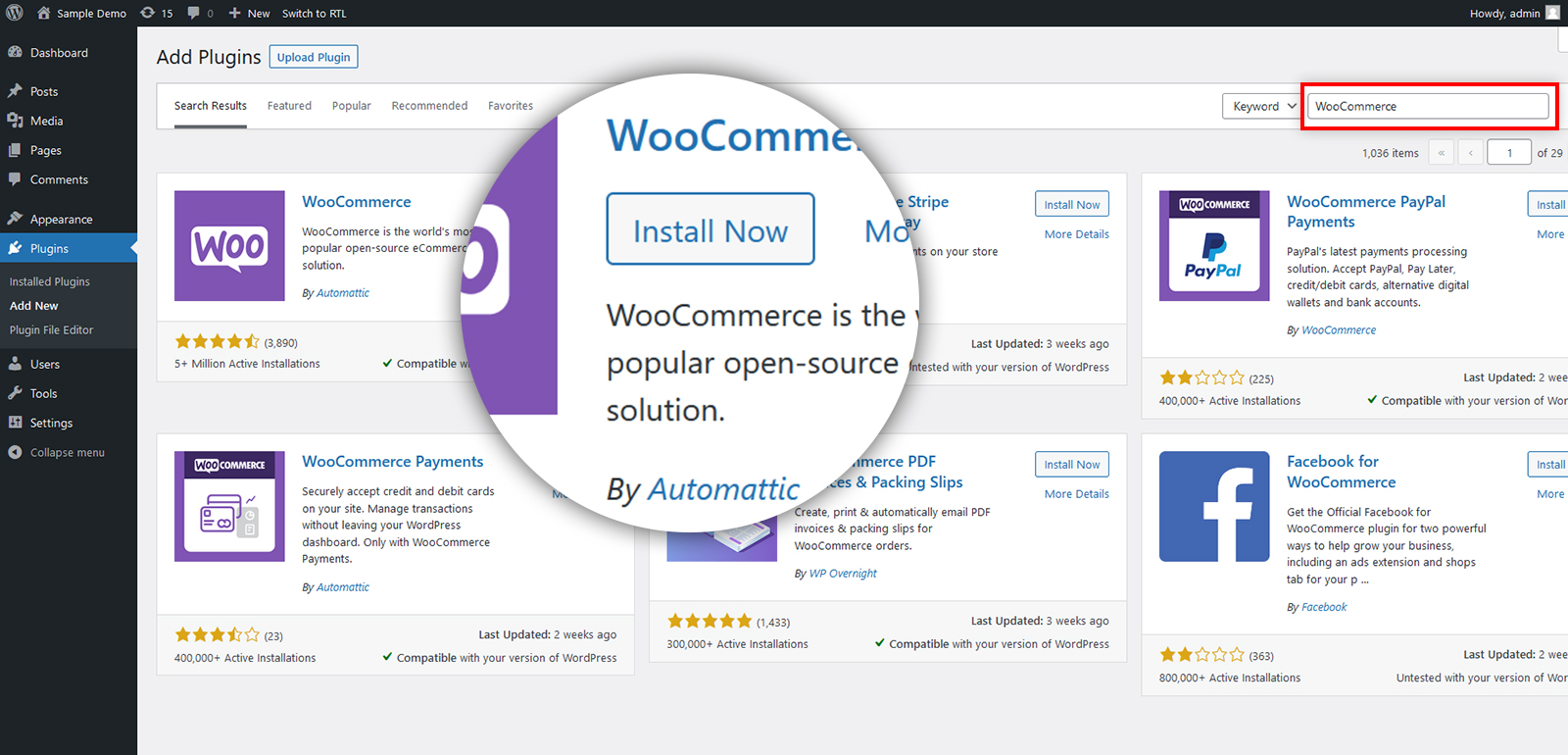 5. Make the plugin active.
There is one more thing to do. Once the installation is done, click on the "Activate Plugin" link that just showed up: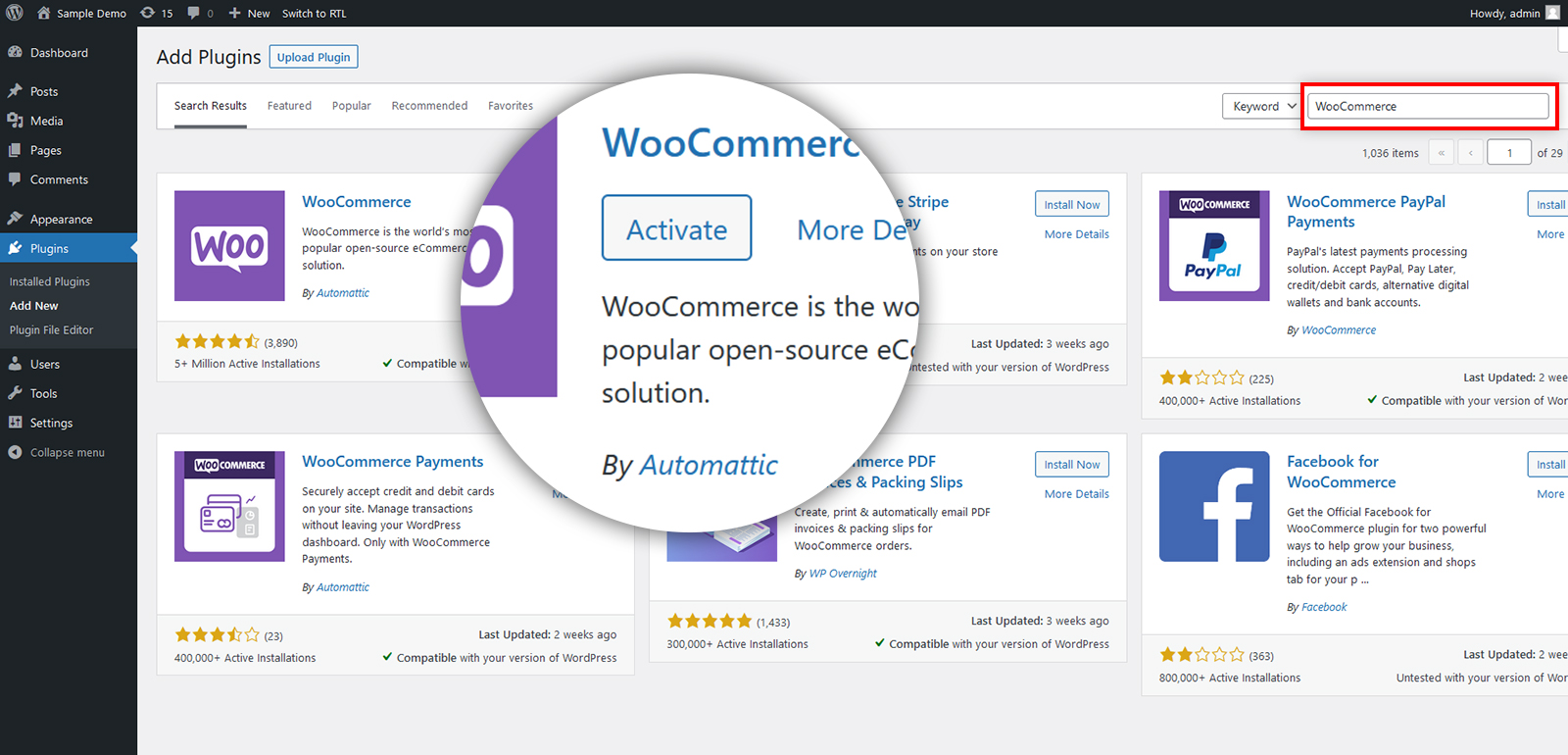 There you go! If the plugin has been active, WordPress will notify you with a short remark at the top of the page. And now, you can readily use the plugin.
Additionally, the removal of the plugin is often simple. You can simply deactivate it if you don't want to use it for a while. Once you deactivate the plugin, you can find the Delete button. Just by clicking it, you can remove it permanently.